Independent Porsche Specialists
Independent Porsche specialist Ninemeister is renowned around the world for its stunning 9m Unique® creations including the 9mRS Clubsport range and bespoke 9m93 Speedsters. Its discerning clients trust Ninemeister to produce individual supercars that incorporate the best of everything.
Professional restorers and preparation specialists such as Ninemeister rely upon robust and effective rust removal and prevention technologies; their reputation depends upon it. That's why Ninemeister not only trust SPL to clean but also to arrange for components, ensuring they have best starting point for any road or race build.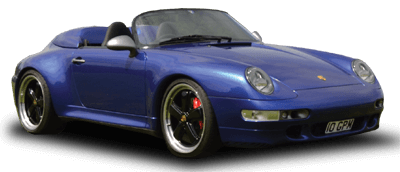 "Our cars are built for life," says Ninemeister's Marc Clowes. "Preparation is key to this and we will do everything, at every stage to ensure this."
Having tried blasting Ninemeister now entrusts corrosion removal to SPL, convinced that its immersion process is the only way. "Media blasting is just too aggressive on the panels," adds Clowes. "We had weeks of preparation afterwards too, making it simply uneconomic as well as ineffective." For Clowes, chemical cleaning offers more; "SPL's process is not just the shortest route to removing corrosion from a Porsche shell. We also achieve neater and stronger welds and don't get the fumes associated with welding through paint."
Ninemeister's attention to detail is second to none and prior to painting the specialist goes beyond any preparation originally done at the Porsche factory."It's back to our built for life mantra," explains Clowes. "SPL e-coat the shells before we apply a series of primers and top coats.
A system to clean and protect
The SPL Chemical Immersion Cleaning process effectively removes paint, grease, oil, underseal, filler, anti-flutter, adhesives and the majority of all rust from panels, parts and complete bodyshells. With close to 3000 shells treated, it is widely accepted as the safe and trusted alternative to all types of media blasting. Once clean, SPL offers advanced corrosion protection in the form of electrophoretic coating (or e-coating) to prevent its return.
We seal all the welds and seams too. It's this attention to detail that makes the car worth more than the sum of its parts. And with SPL, it's a job well done."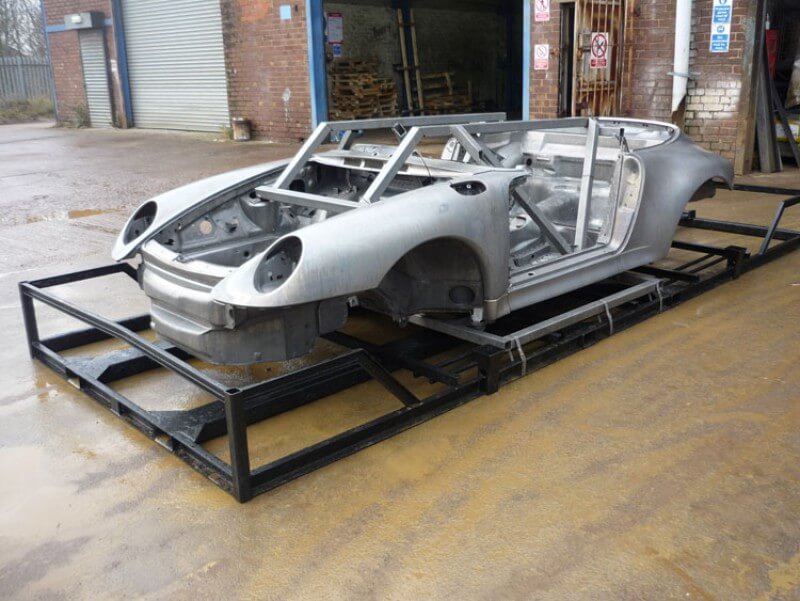 Despite the increasing use of galvanised steel, Porsches still rust. From the common sills & kidney bowls on 911s to the screen apertures & inner quarters of 964s & 993s, these cars can rot in a multitude of places all around the shell, making a fully immersive process even more appealing and more penetrative. Rust within the hidden recesses such as the 'C' pilliars in the 911 cannot be dealt with by conventional cleaning or blasting methods. With experience, and its proprietary immersive techniques, SPL can effectively identify and clean even hidden areas.